Meet DigiShares in Silicon Valley
Claus Skaaning, DigiShares' CEO will be in the Bay Area / Silicon Valley from the 3rd to 7th of October and will be available to meet with investors in preparation for our forthcoming investment round. If you are interested in meeting us, please reach out to [email protected].
October 04: Real Estate Tokenization Masterclass in San Jose
DigiShares' Masterclass in San Jose (Bay Area, California) is around the corner, only 2 weeks left to get your tickets! We will bring together a lineup of real estate and tokenization experts who will share relevant and actionable knowledge to boost your projects and insights.

You are invited to join us and hear real, actionable plans on how to overcome challenges and regulation hurdles brought to you by our world-class pioneers. Here is a glimpse of who they are:

✨ Sohail Hassan, Managing Director, MarketSpace Capital. He is an accomplished professional and founder/managing partner at MarketSpace Capital, a private equity multi-family real estate investment and development firm located in Houston, Texas with approximately $550MM of assets under management and another $1.4B currently under development.

✨ From DigiShares Team:
Claus Skaaning – Founder and CEO of DigiShares, Ph. D.
Gabriel Sadoun – Head of Business Development of DigiShares in the US.

The masterclass is a side event of Blockchain Expo North America, a technological conference with 5,000+ attendees that will take place on 5-6 Oct 2022 in Santa Clara, CA, USA.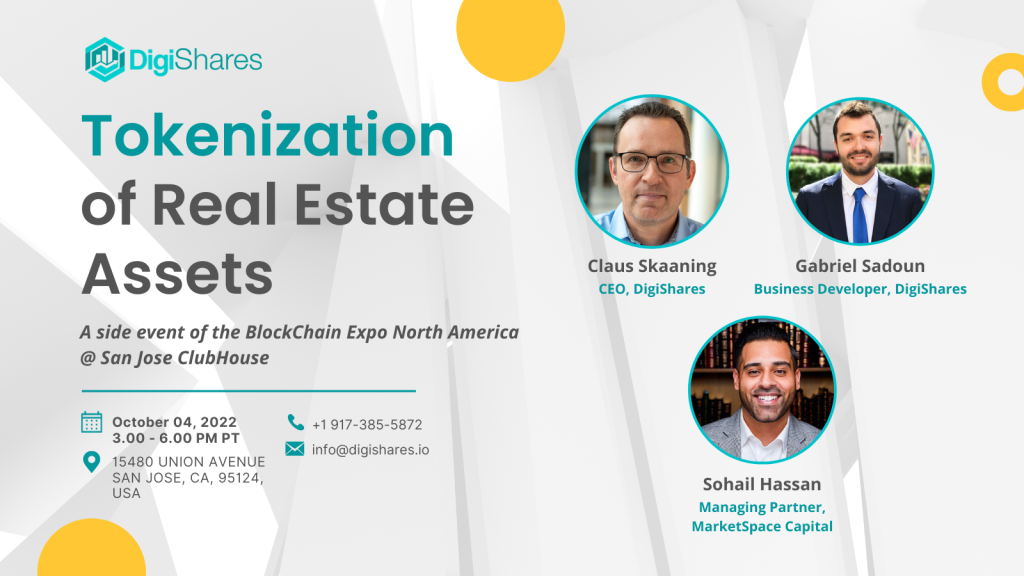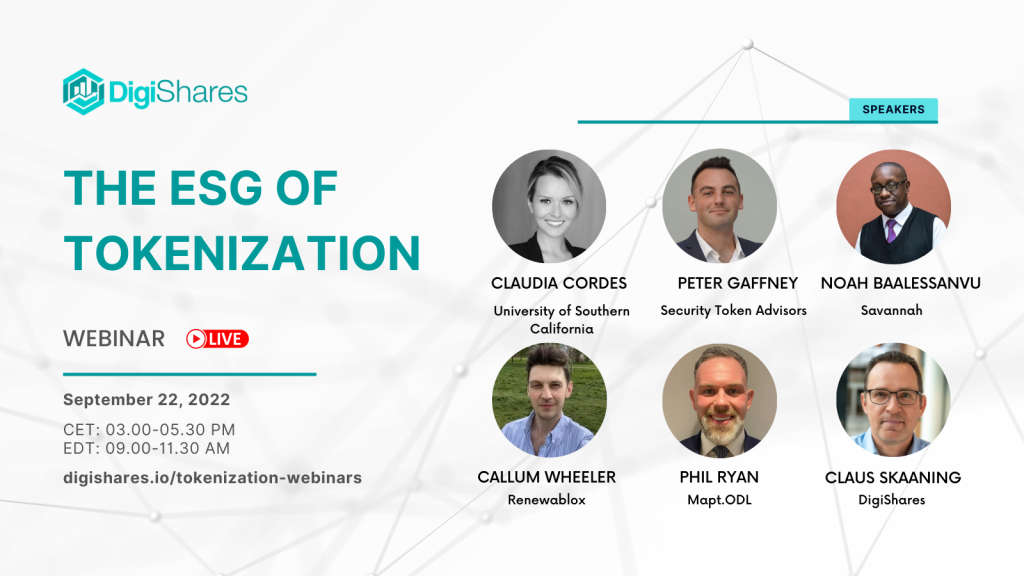 September 24: Blockchain Real Estate Summit 2022
Catch Gabriel Sadoun, DigiShares' US Business Developer, at Blockchain Real Estate Summit 2022 at AT&T Conference Center at University of Texas Austin next Saturday September 24, from 1:00 PM – 1:25 PM CT. He will be participate the session "Commercial Real Estate Tokenization In Action" along with Edward Nwokedi – Founder & CEO of RedSwan CRE, John Belitsky – Co-Founder of Balcony Dao and Laura Pamatian – Founder of HeightZero Real Estate & Consulting
Nordic PROPTECH Awards 2023
DigiShares is excited and honored to be among the NPA nominees, who altogether represent the most innovative proptech solutions across the Nordics!
Across the ecosystems of four Nordic proptech associations of PropTech Norway, PropTech Sweden, PropTech Denmark, & PropTech Finland, more than 125 start-ups & scale-ups have been nominated to represent the best in Nordic proptech innovation. The companies are divided into seven tracks: Sustainable & Healthy Buildings, Invest & Finance, Contech, Property Management, Urban Mobility & Logistics, Market, & New Real Estate Experience.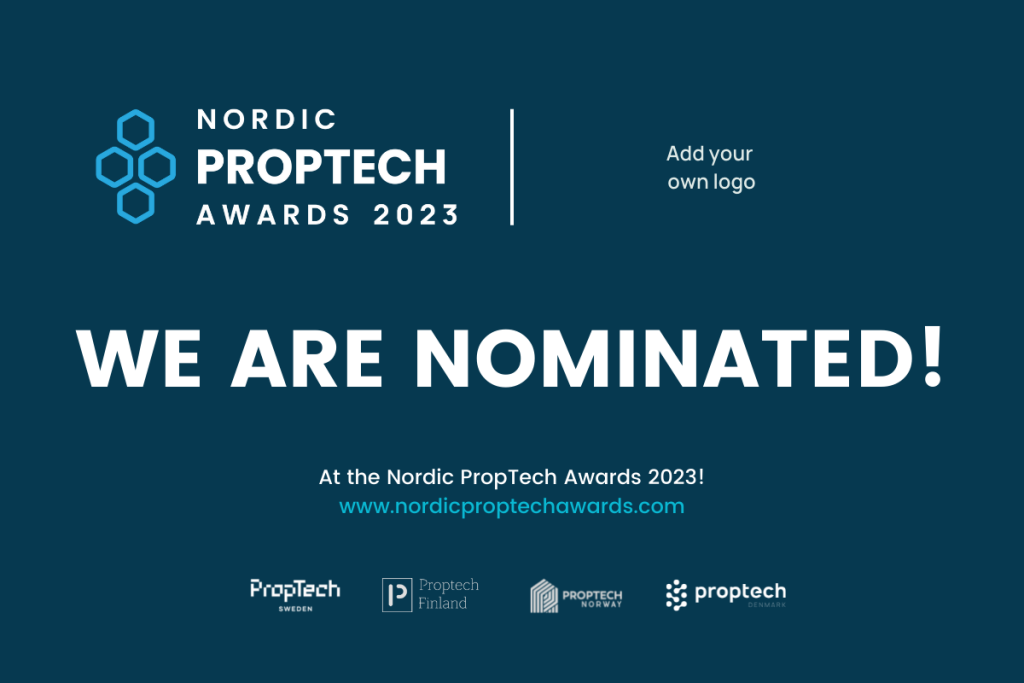 Event: Blockchain Expo North America | October 5 – 6
DigiShares is exhibiting at the upcoming Blockchain Expo World Series – North America at the Santa Clara Convention Center 5-6 October 2022.

The event and conference will showcase the most cutting-edge technologies and provide insight from over 250 speakers sharing their unparalleled industry knowledge and real-life experiences.

And we would love for you to join us at the event. You can
book your ticket and find us on booth #87.

Our CEO, Claus Skaaning, is also speaking at the event. You can find him speaking on: "The New Kid on the Block – Tokenized Real Estate" on Day 2 at 12:40 PM!

We look forward to seeing you there!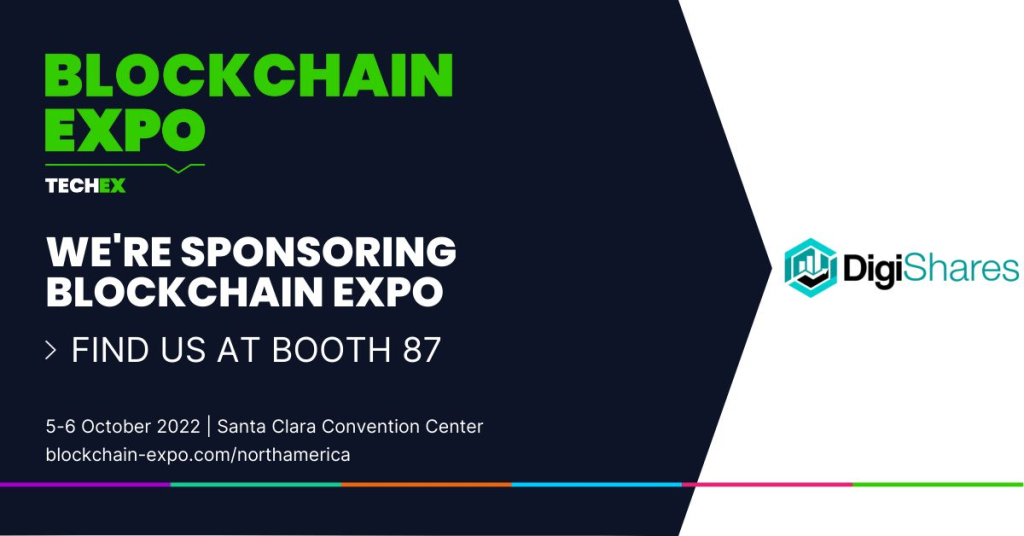 UPCOMING EVENTS