MarketSpace Capital and DigiShares Partner to Tokenize a 250-Unit Active Older Adult Housing Development in Dallas, Texas

MarketSpace Capital, a real estate private equity firm headquartered in Houston, Texas, announced today it has partnered with DigiShares, a leading end-to-end white-label platform for tokenized securities, to digitize, tokenize and manage the share cap table for the Spot @ Myra Park, a real estate development project in Dallas, Texas.
The Spot at Myra Park is a 250-unit multifamily apartment complex that recently broke ground and is expected to be completed in Q4 2022. The equity interests in the Spot at Myra Park will be digitized by DigiShares using Ethereum blockchain technology. Subject to legal and regulatory due diligence and securities law considerations, MarketSpace Capital expects the digital securities to become tradable on the tZero ATS.
Read more about out partnership with MarketSpace Capital.
DigiShares is nominated for EY Denmark's Entrepreneur of the Year

DigiShares is extremely honored and excited to be participating in EY Entrepreneur Of The Year 2021.
The Award recognizes the most ambitious leaders who are building and sustaining successful, dynamic businesses around the world. Entrepreneur Of The Year Award winners comprise a global network of like-minded visionaries, each on a transformational journey to create, innovate, grow, learn and build a better world.
Ernst & Young Global Limited, doing business as EY, is a multinational professional services network with headquarters in London, England. EY is recognized as one of the largest professional services networks in the world. More about EY here.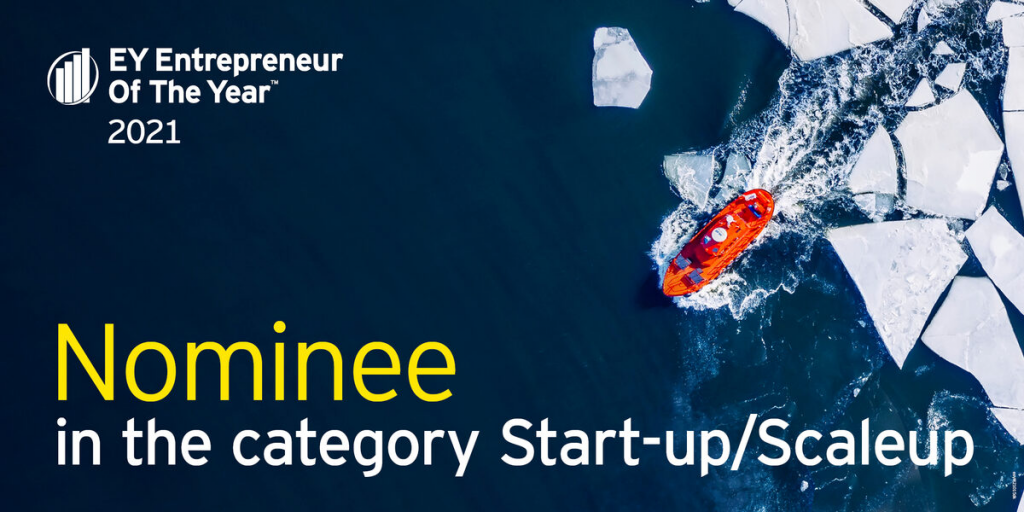 Upcoming: Real Estate Tokenization & Ravencoin
You are invited!
DigiShares is hosting another Webinar: Real Estate Tokenization and Ravencoin on October 20 at 15:00 – 17:00 CET / 09:00 – 11:00 EDT
In this Webinar, we will discuss all things related to Ravencoin and how it works in Real Estate Tokenization. We are honored to have Tron Black – President @ Ravencoin Foundation, Andrew Bull from Bull Blockchain Law LLP, Dan & Sarah Jenkins from Hydra Chain Technologies and Alexander Pedraza – VP of Business Development @ Jubilee Royalty joining us this October 20.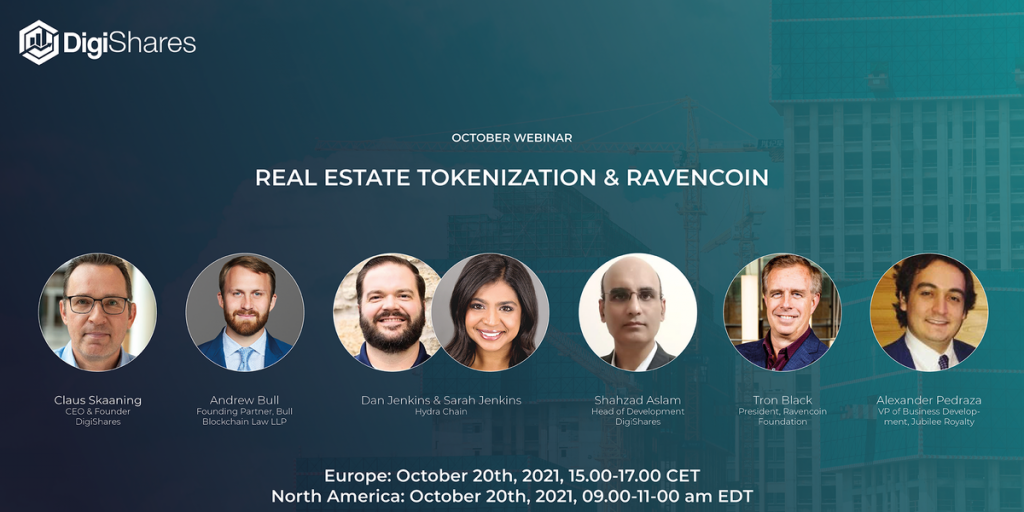 DigiShares Recording at Blockchain in Real Estate
Thank you everyone who joined us last September 9 at the Blackarrow Blockchain Conference. Here is the recording of DigiShares from the Webinar and you can also download our presentation here.
Other footages and videos from Blockchain in Real Estate Webinar can be found here.
UPCOMING EVENTS