DigiShares is a WorldFestival 2021 Innovation Awards Top 50 Startup!

Thanks to YOU, DigiShares was selected as a Top 50 Startup at the WorldFestival 2021 Innovation Awards after the Community Voting round & industry-expert Judging Committee process. We are going to participate in WorldFestival 2021 (virtually) this August 17-19, 2021.
More information on the event and tickets can be found here.
Once again, thank you so much for making this happened!
DigiShares is Attending MIPIM September Edition
We hope to see you there!
MIPIM September Edition is the premier real estate event gathering the most influencial players from all sectors of the international property industry for two days of networking, learning and transaction through premium events, conferences and dedicated exhibition zones. We are excitied to be a part of the event this September 7-8 to reconnect 'in-person' with industry leaders to achieve business goals and reassess strategy.
Learn more about MIPIM September Edition and who is attending here.
This Wednesday: A Value Proposition for Tokenized Real Estate Webinar
"A Value Propostion for Tokenized Real Estate" is the first of the Webinar Series: Real Estate Tokenization in Practice by DigiShares. The confirmed program for the Webinar can be found here.
More information on the Webinar series, dates, and registration can be found on our website.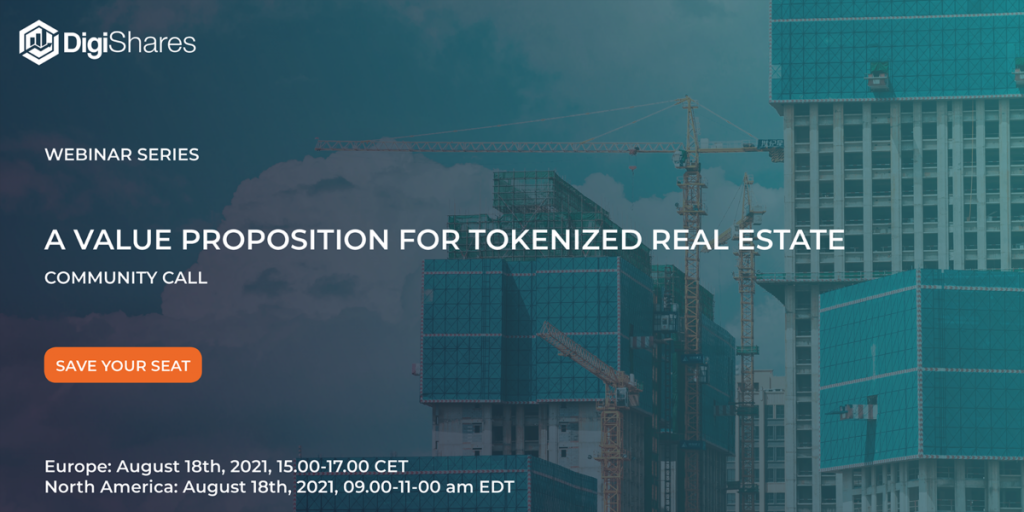 The Tokenization 50 – 2021 by Black Manta Capital Partners and ABC Research
Check out this amazing work from Black Manta Capital Partners and ABC Research: THE TOKENIZATION 50 – 2021 – a comprehensive ecosystem map of the leading players in the global Security Token market.
DigiShares is truly honored to get featured as one of the leading global players in the Tokenization of Securities 2021.
DOWNLOAD the complete map here.
UPCOMING EVENTS